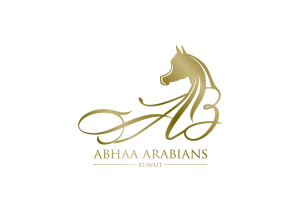 Al Babtain's vision is to continue to breed toward the ideal Arabian horse
The city of Wafra in Kuwait was the perfect place for Ahmad Abdulaziz Al Babtain to pursue his lifelong dream of breeding Arab horses and in 2012 he founded Abhaa Arabians.
The name of the farm is an homage to the Straight Egyptian breeding farm of the same name. Located in Saudi Arabia, it was established by Al Babtain's close cousin and very good friend, Saud Al Babtain in 2006. It was an easy choice to keep the name in the family, especially because Ahmad Al Babtain's motivation to have horses in the first place came from his father. He explains, "In my childhood, my father bought for me an Arabian horse – then it became a passion! So, when I finished my studies, I started to live my passion by founding Abhaa Arabians. I started with the horses that had Straight Egyptian bloodlines close up in the pedigrees, but after two years, I changed my mind to use all Straight Egyptian lines".

The breeding philosophy of breeding is to find solid, full-bodied mares with excellent pedigrees and then add refinement and other qualities by focusing on matching the pedigree with the correct stallions. Al Babtain's vision is to continue breeding towards the ideal Arab horse. There are over 25 horses in the Abhaa herd, each of them specially selected to support Al Babtain's vision without limiting a variety of straight Egyptian bloodlines.
Abhaa Arabains

Site: www.abhaa-arabians.com